Plaque on the front edge of The Stick.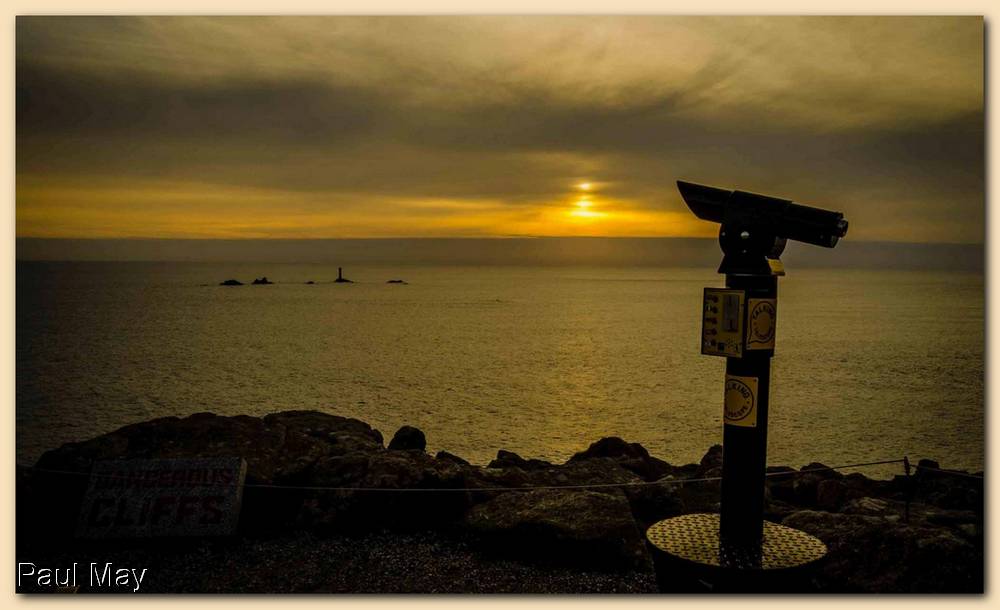 Sunset fom Land's End. Picture from Paul May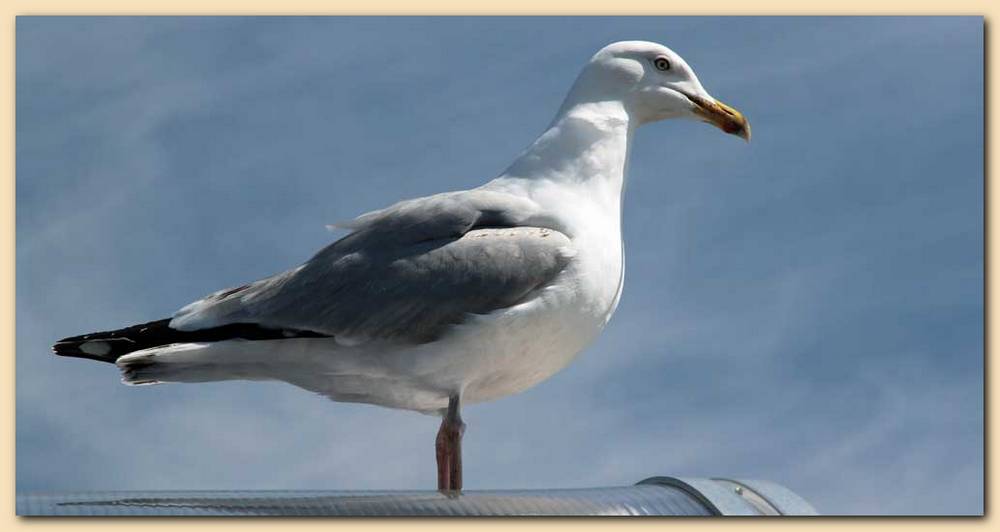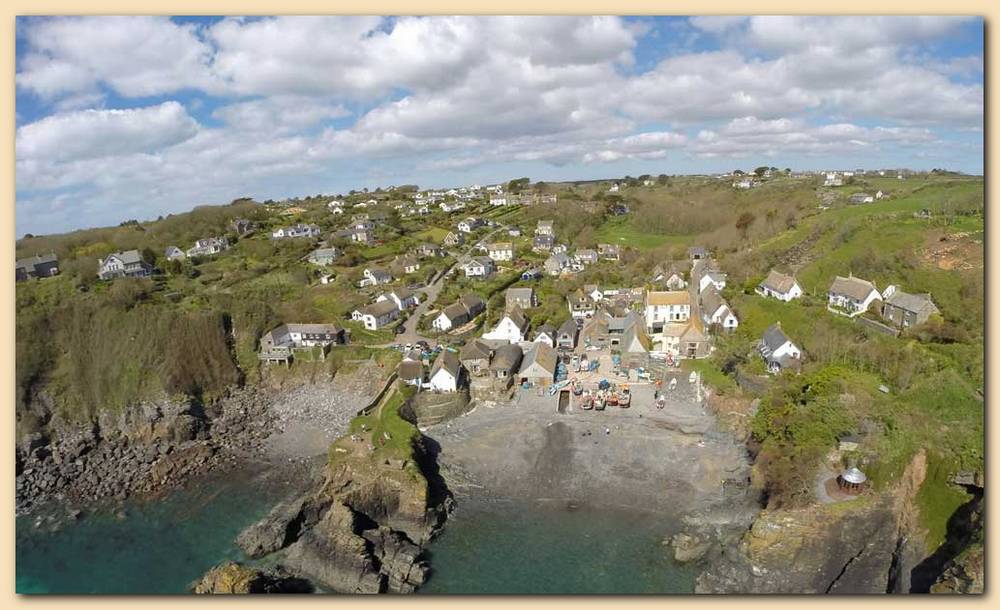 Aerial picture of the Cove, www.aerialcornwall.com www.facebook.com/aerialcornwall
Several people have asked me about the origins of Bodrigy, pictured below. Coincidentally I had an email from Stuart Money, who lived in Bodrigy as a child. He has sent me the three pictures below.
Stuart Money added this as well:-
Mrs Alison Johnstone was my grandmother. I have always understood Bodrigy was a wedding present from her husband, my grandfather, George Johnstone. Apparently she was in the house when it burnt down, although she was rescued in time.
Among people I recall, though presumably long dead now, were Mrs Bray, who care-took the house, Basil Bolitho and Sharky Stevens who is still alive, of course, and living in the same house below, He remembered me, welcoming us and knowing several people still around whom she knew all those years ago.
Cadgwith was very much a place of my childhood and I have happy memories of holidays there in the house. I can picture my grandfather now, (disabled after a hunting accident), with his telescope trained on the liners and other ships sailing past and with a recognition manual of the shipping line colours to hand .
The other attachment is me aged one in my pram 'perched' overlooking the cliffs, clearly recognisable now from what they were then.
Later on we spent holidays at Tamarisk Cottage. I and our children would go fishing with Sharky, either for shellfish or, in season, Mackerel. On one unforgettable night there was a huge haul of Grey Mullet caught with a seine net jointly owned by a cooperative of the fishermen, one of whom would act as a look-out on top of the cliffs to give warning of shoals worth launching the net for. It took much of the night disentangling the fish from the net. The catch amounted to some half a ton in weight and was a record at the time. Perhaps there are still people about who remember the occasion.
I visited Bodrigy 18 months (2012) ago with an American ex-evacuee who lived in Cadgwith during the War (we had a reunion at Truro Station after 70 years) along with a number of other evacuees. Trewithen was a temporary staging point for evacuees on their way to Bodrigy, which my grandparents had made available for accommodation for them. We visited the house and met the owner who, if I remember correctly, was a retired architect from up-country (near Salisbury?). The rebuilt house had little to recommend it, but my long-lost evacuee friend immediately recognised the ground floor (there were of course no first or second floors since the fire). The garden and surrounds were a mess, which the owner claimed he had plans for tidying and planting, although he admitted doing a good job was probably beyond his means. He was either a widower or separated and living alone. Now,if I understood you correctly over the phone, he is now passed away.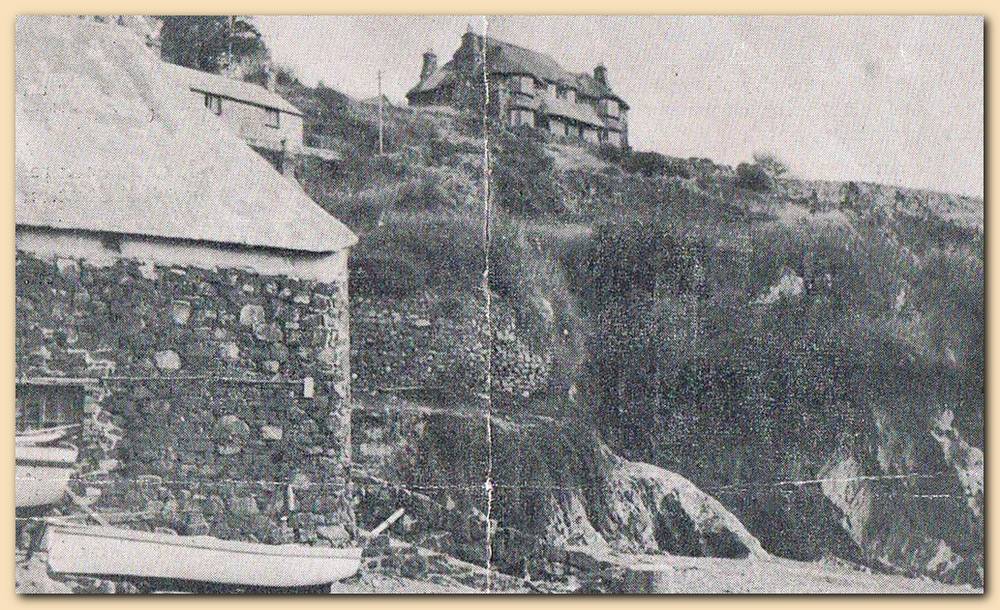 I cannot be sure of the date of the house being built, but my grandparents married in 1908. If I am correct about Bodrigy being a wedding present, the house must have been built about that time. I don't think it has any claim to antiquity judging by the style of the building. It must have been predated by all the older cottages in the village, and no doubt viewed with some awe by the locals – such a substantial edifice dominating the cove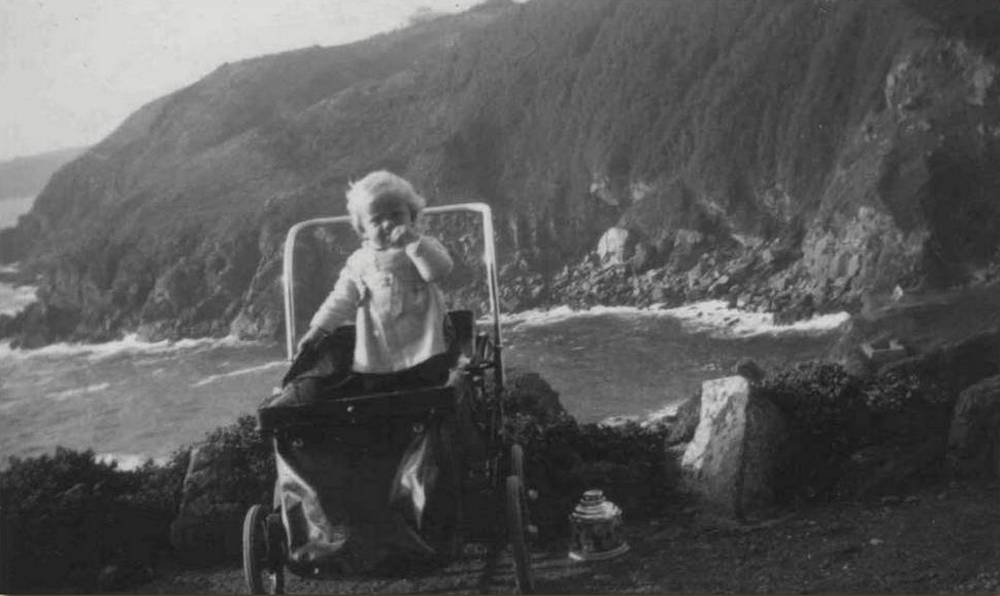 Stuart Money aged one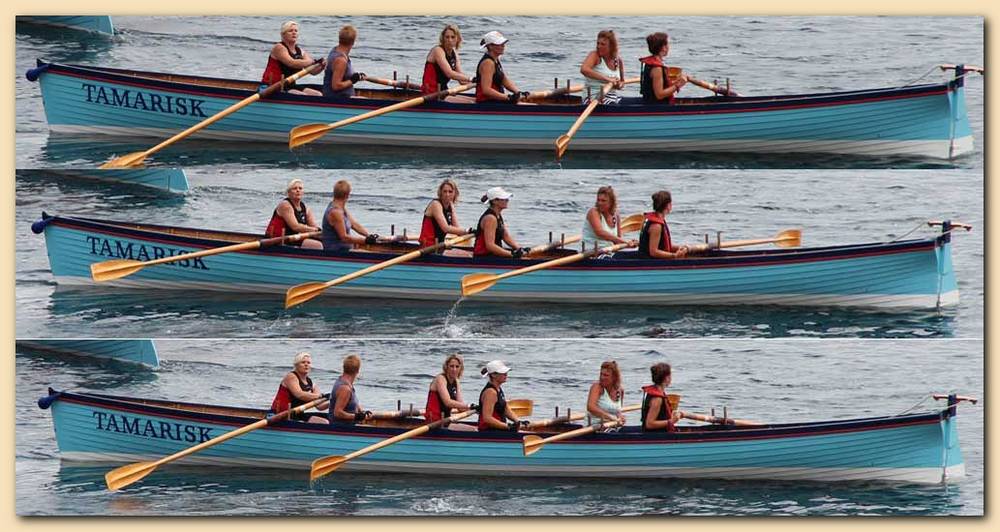 Cadgwith is a tiny fishing village forgotten by the 21st Century, located on the eastern side of the Lizard Peninsula in Cornwall, England. Fishermen still push their boats down the beach to catch shellfish and wet fish which are available; weather permitting; every day. The area offers the most spectacular scenery to be found anywhere in the world. To the summer visitor, arriving on a sunny day, Cadgwith seems everything that a Cornish fishing village should be. A stream winding down the valley and trickling over the sand and shingle beach, whitewashed cottages, mostly thatched, scattered on both slopes of the valley and fishing boats drawn up on the beach. A place for relaxing, enjoying the peace and quiet, sitting in the sun soaking the atmosphere.
But this is only a small part of the real charm of Cadgwith. This is a real working village that holds on to a way of life almost completely forgotten elsewhere. Fishing boats still go out every day, as they have done for hundreds of years, not for pilchards nowadays but for crab (several tons a week), lobster, mackerel, shark and mullet. The pub remains the social centre of the village, our natural venue for celebrations of all kinds as well for daily chat and gossip. There is folk music every Tuesday night and traditional Cornish singing on Fridays.
All around the cove are reminders of the past - old pilchard cellars, winches, the old lifeboat house that was used until 1963, memories of much-loved fishermen who lost their lives at sea. All are carefully preserved and yet still form part of everyday life.
If you are looking for a holiday of the old fashioned simplicity, surrounded by scenery of breathtaking beauty, then look no further. Do try and come out of peak season if you possibly can. Our winters are mild, frost is rare and snow almost unknown. Spring is always early. Daffodils are picked as a commercial crop in January and the potato harvest starts in early May. The cliffs, moors and hedgerows are ablaze with wild flowers from February to June. There are golden days in October and November as fine as any in Mid- summer. We hate to see our cove deserted on warm sunny days in Spring and Autumn.
So, why not come down, forget the modern world and share life as it was shared 500 years ago. Relax a while with an ice cream or a cream tea or enjoy a drink or two on the terrace outside the pub. There's an art of living here that has largely vanished from almost anywhere else. But beware, one visit and you may want to return time and time again. Many people do and become our good friends in the process. We look forward to hearing from you.
DATES FOR THE DIARY
Alternate Weds Recycling - 11, 25 June
Alternate Tues Mobile Library - 10, 24 June. Kuggar 10.45am - 11am, Glebe Place
11.05am-11.20am, Cadgwith Car Park 11.35-11.55am
2nd Monday 7.30pm Parish Council meeting, Methodist Chapel, 9 June
3rd Tuesday 12.15pm Soup, Pasty, Pudding, Methodist Chapel, 17 June
3rd Saturday 10am - 12noon Farmers Market at Mullion School, 21 June
Mon & Thurs 7.00pm Short Mat Bowling, Village Hall
Every Tues (except 3rd Tues) 10am Coffee morning, Methodist Chapel
Every Weds Rainbows, Brownies & Guides. Contact Joy Prince 01326 290280
Every Thurs 9.15am -11.45am Market and refreshments - Village Hall

JUNE
4 June Coastline public meeting, 1pm, see "Village Hall News"
7 June Aladdin on film, Village Hall 7pm, see "What's On"
12 June Cadgwith Cove Fishing Comp, 6.30pm Pollack
14 June Church Working party, 10am, see "What's On"
14 June Teddy Bears' Picnic, 12.30pm, see "What's On"
18 June Cadgwith Book Club, 8pm, Cadgwith Cove Inn
22 June Fun Cricket at the Recreation Ground, see "What's On"
25 June 7.30pm Recreation Ground AGM, see "What's On"
26 June Cadgwith Cove Fishing Comp, 6.30pm Cuckoo Wrasse
27 June 8pm Grade Ruan Under 5s Playgroup AGM, see "What's On"

ADVANCE DATES
17 July Cadgwith Cove Fishing Comp, Dogfish
19 July Folk Day, Cadgwith Cove Inn, Noon till late
24 July End of Summer term
27 July Fun Cricket at the Recreation Ground, see "What's On"
30 July BBQ organised by the Rec Committee
31 July Cadgwith Cove Fishing Comp, Gurnard
2 August Night before the Rally, Trevedden Field. 7.30pm
3 August Grade Ruan Vintage Rally, Trevedden Field, from 11am
6 August BBQ organised by the Gig Club
9 August Buller Day
13 August BBQ organised by the Lights Committee
14 August Cadgwith Cove Fishing Comp, Mackerel
16 August Cadgwith Fishing Festival, 5pm start, see "What's On"
17 August Cadgwith Fishing Festival weigh-in, 5pm, see "What's On"
20 August BBQ organised by the Rec Committee
27 August BBQ organised by the Gig Club
28August Cadgwith Cove Fishing Comp, Wrasse
31 August Fun Cricket at the Recreation Ground, see "What's On"
3 September BBQ organised by the Lights Committee
11September Cadgwith Cove Fishing Comp, Bass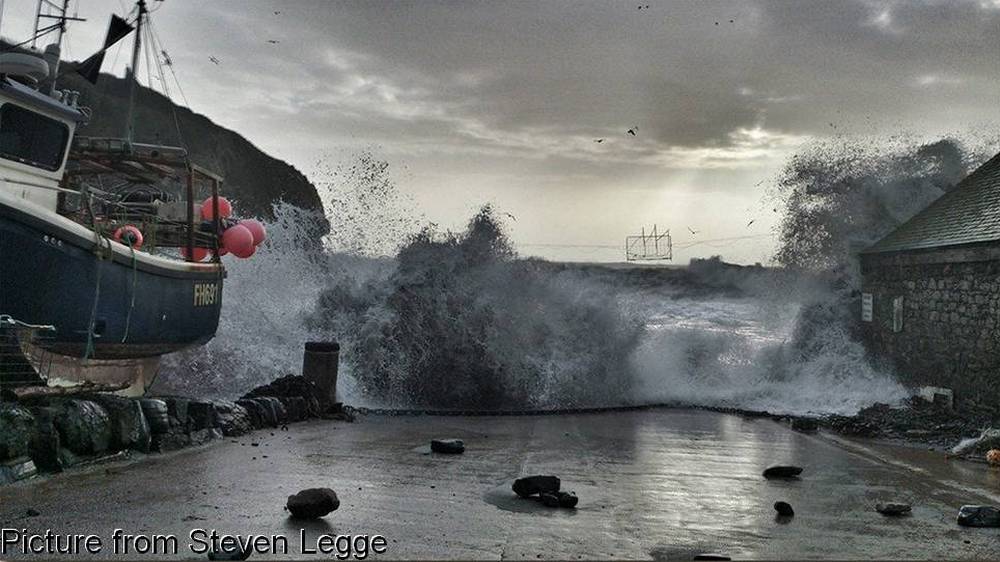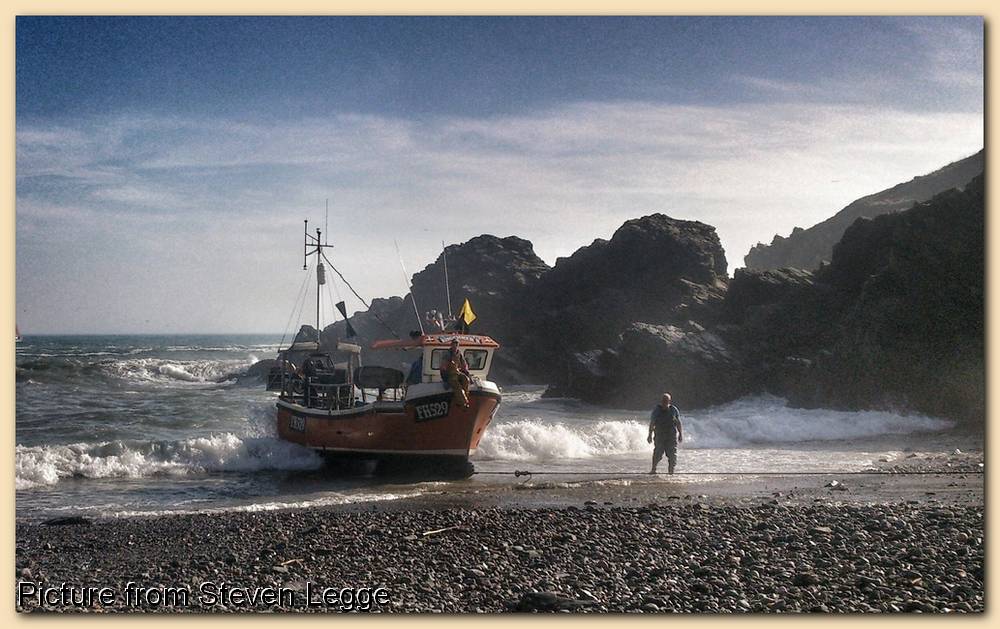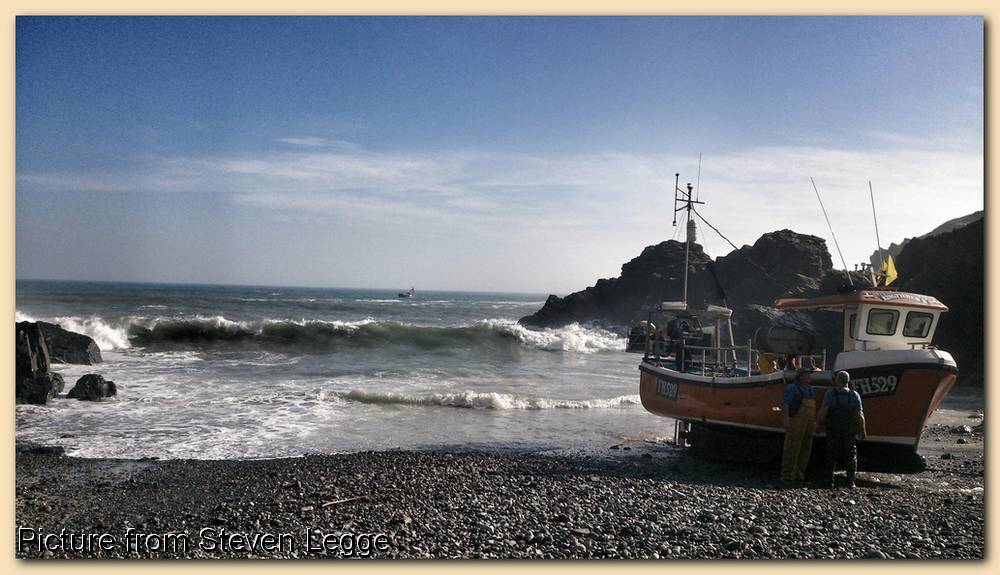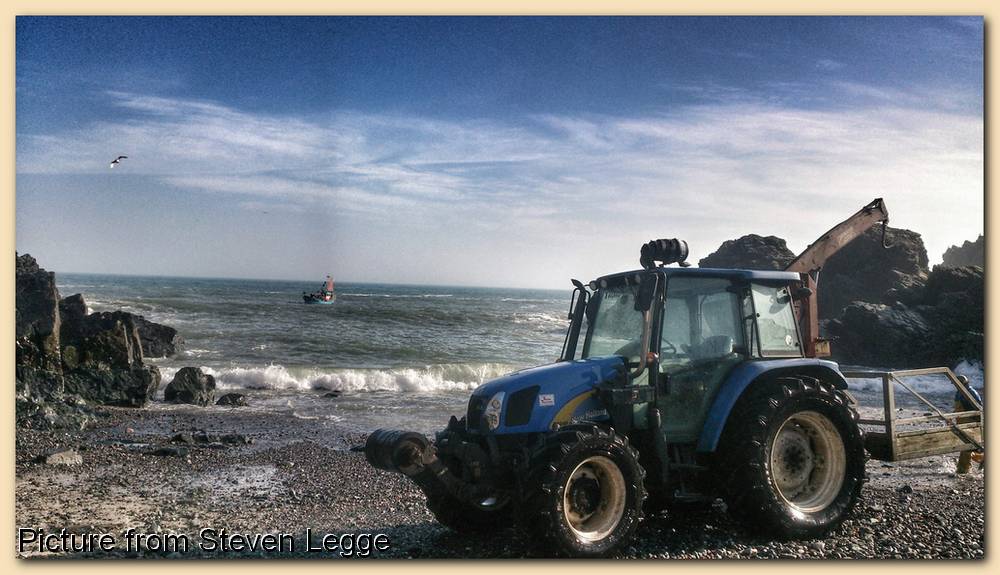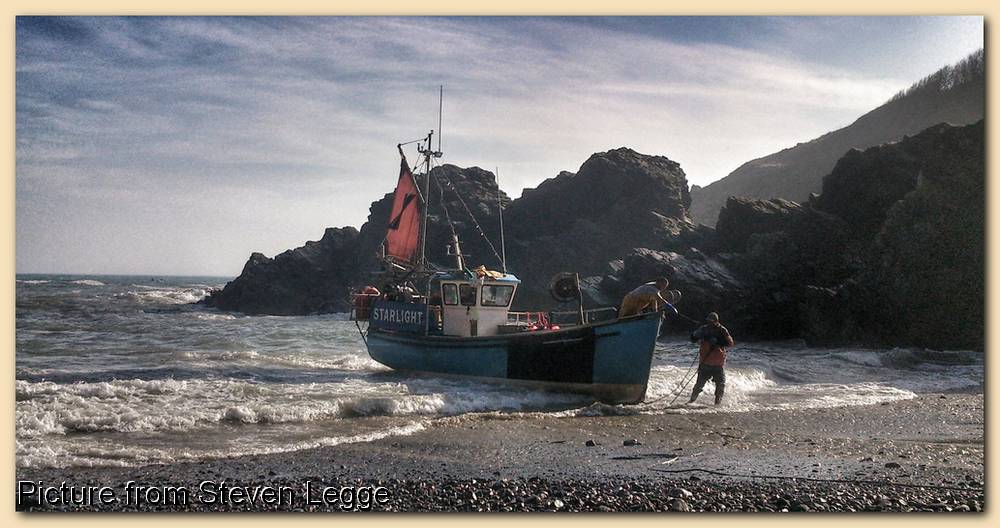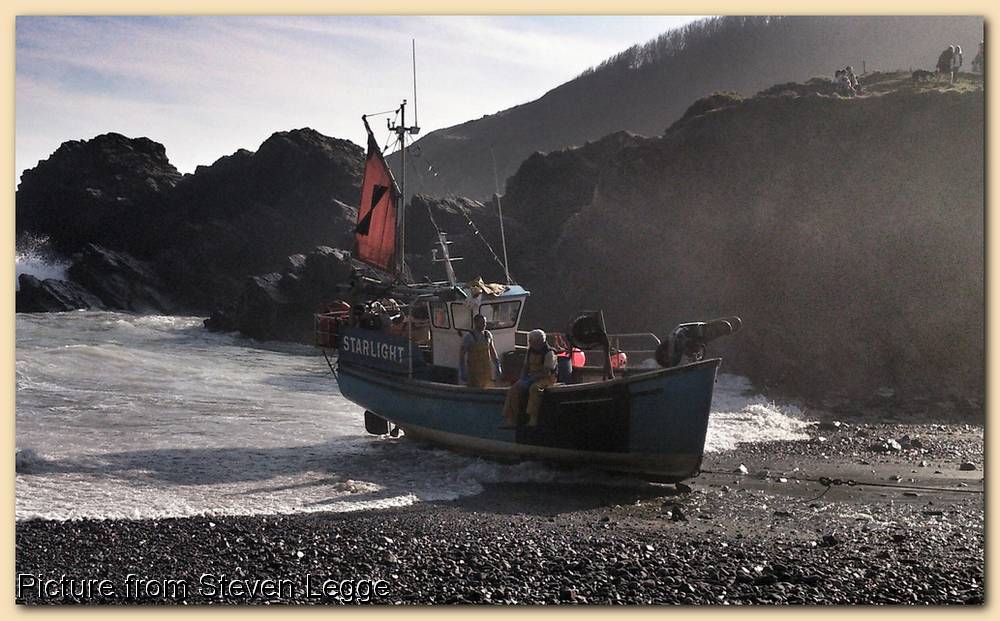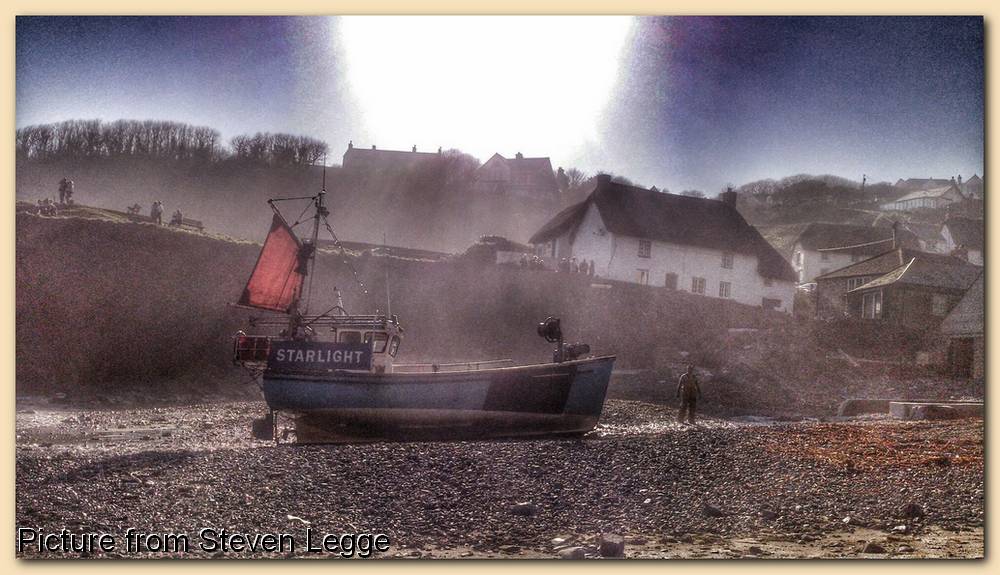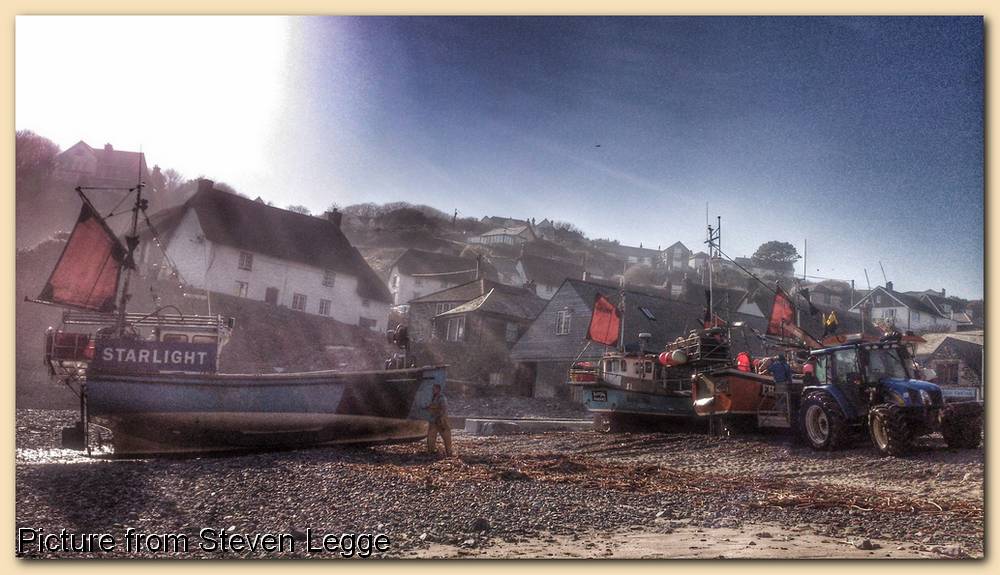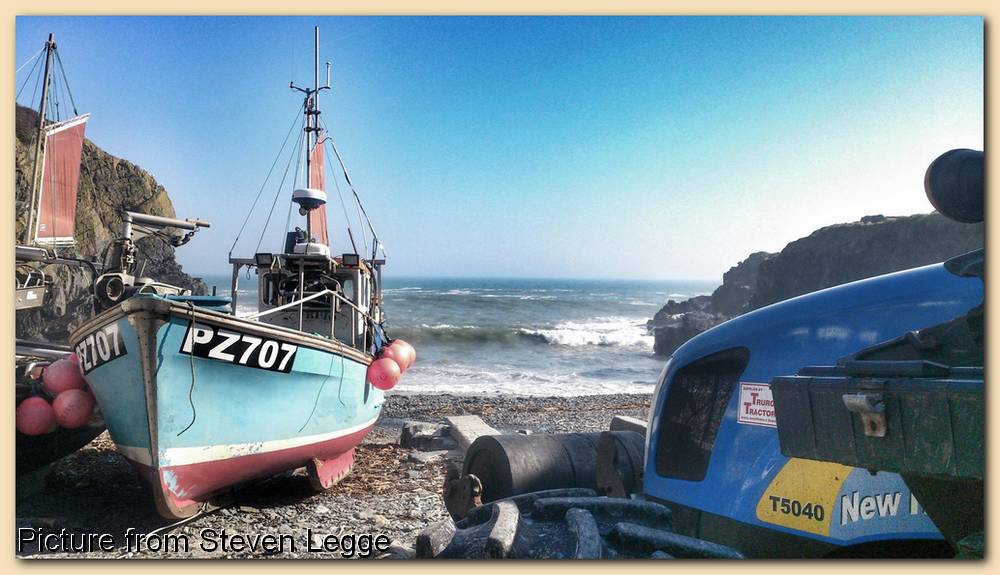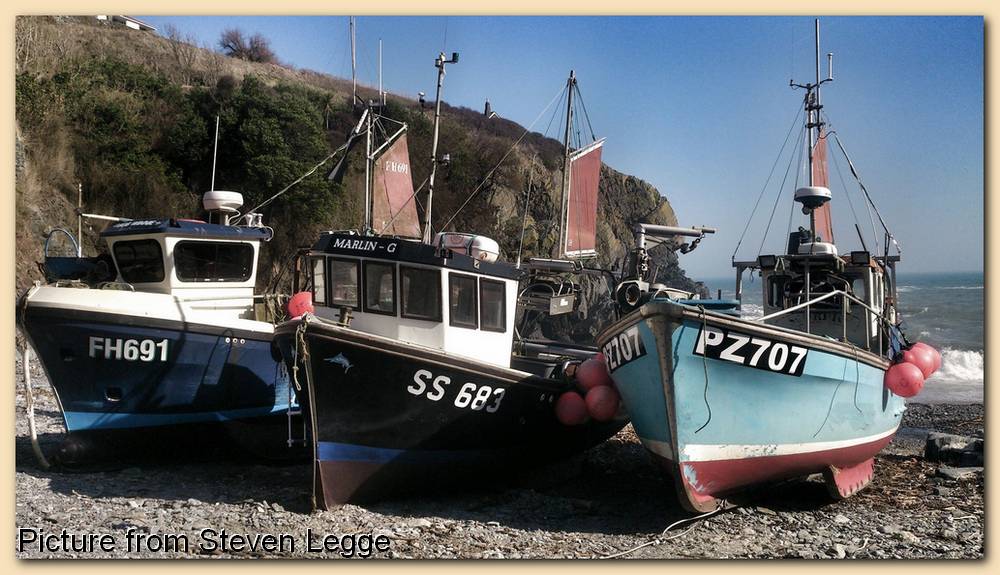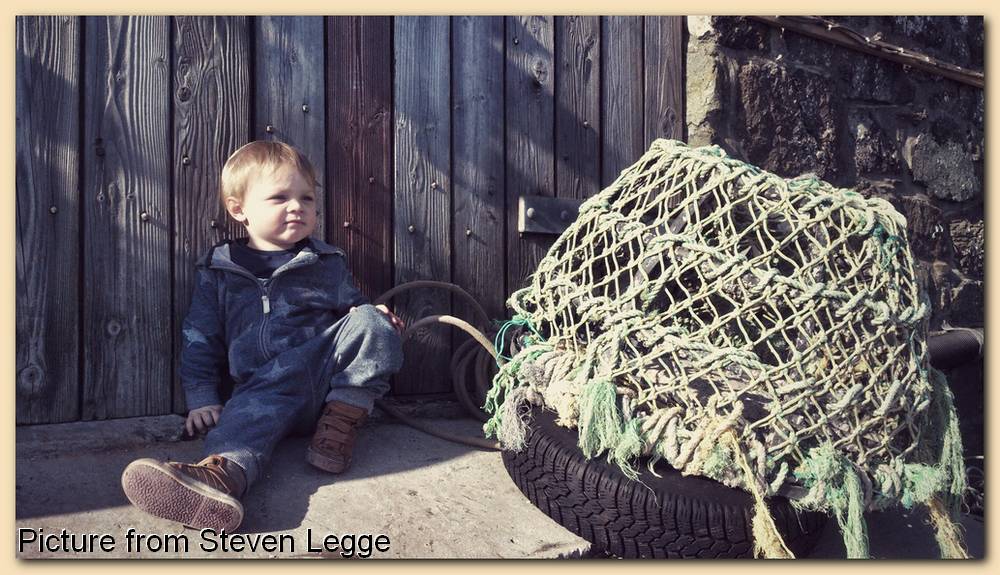 Local wild Orchids

And can anybody identify these people? I think the clinker punt is Jimmer Jane's and the white boat in the water is Queen of the Waves. The boats are numbered FH 150, 61 and 60. The sides of the stream would have been altered to discharge at a slight angle to the beach when the Guide of Dunkirk arrived in 1941. Click on the picture to see the full hi-res scan. .

This was taken around 1935. Maurice (Bunny) Legge is the person on the right nearest the camrea. Ronnie Ellis (born 1921) is standing on the left with short trousers to the right of the boat, aged about 14 or so. The man on the extreme left is Albert Edward Jane, known as Ball Jane

Albert Edward Jane ( Ball) Jane

Ronnie Ellis

Maurice (Bunny) Legge nearest camera