.
Arnold Wheeler sent me these pictures so they could be shared
1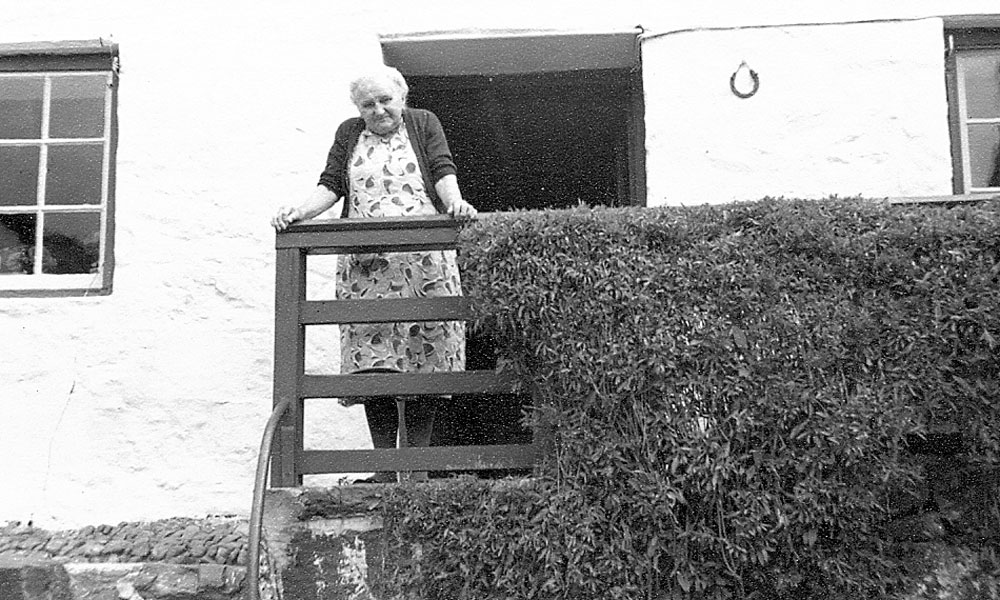 Aunt Bessie. Mrs Roger's Mother She was related to almost everybody in the village.
She would sit on a dining chair dangerously tilting on the back legs and tell stories of the Cove, of under the window seat of a passage to the Cove in smuggling days.
Alternately tell of how to make the best Cornish Pasty in Cornwall.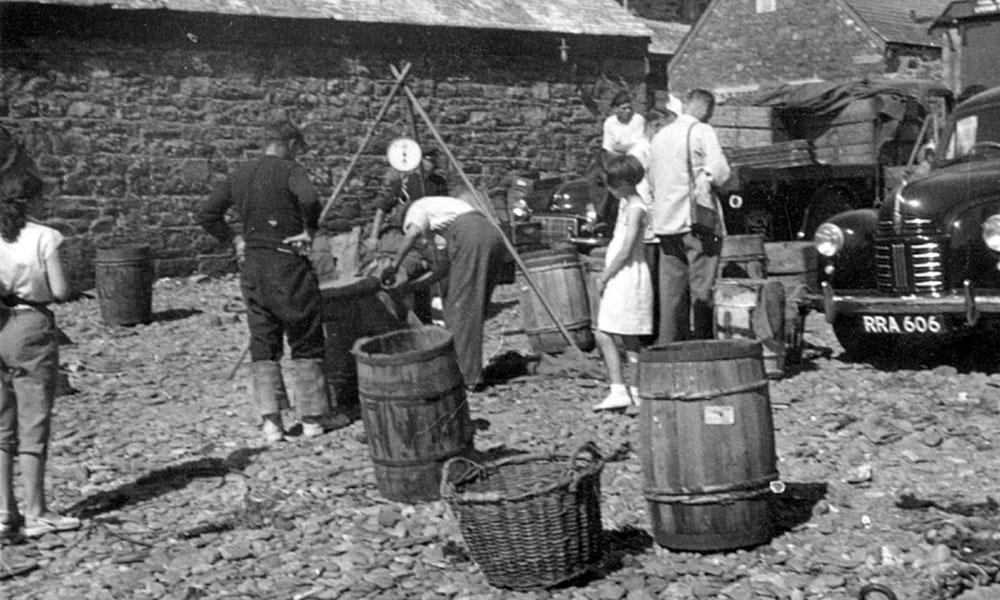 3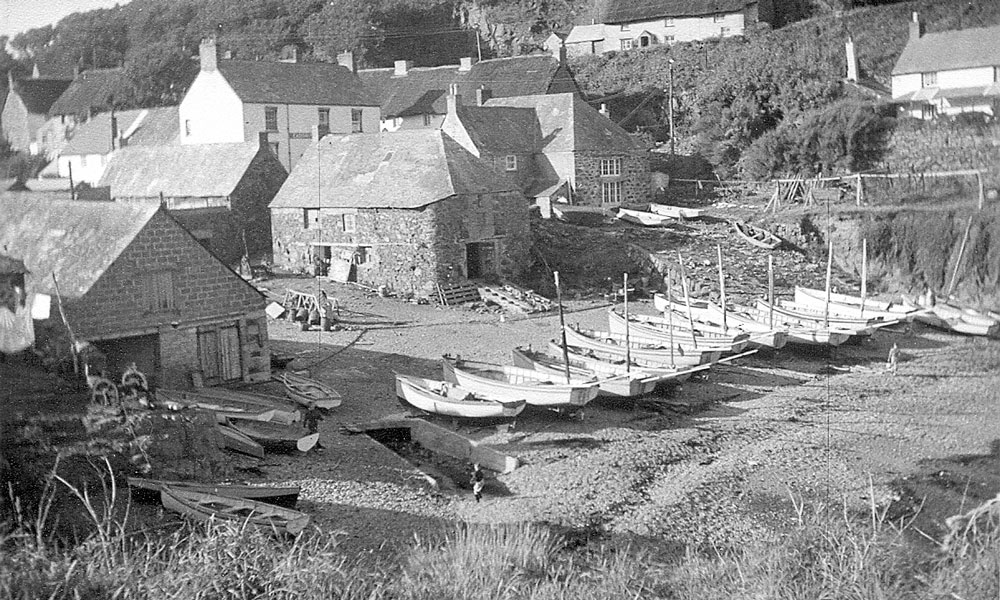 4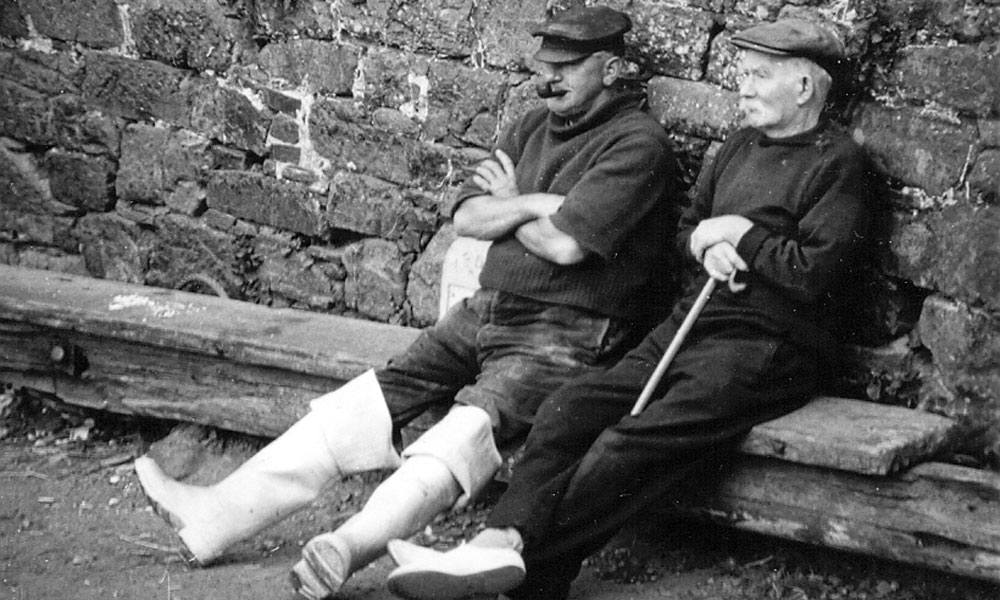 Bob Willie and Rambo sitting on the Stick watching visitors reverse onto the beach to turn round and dig themselves into the shingle.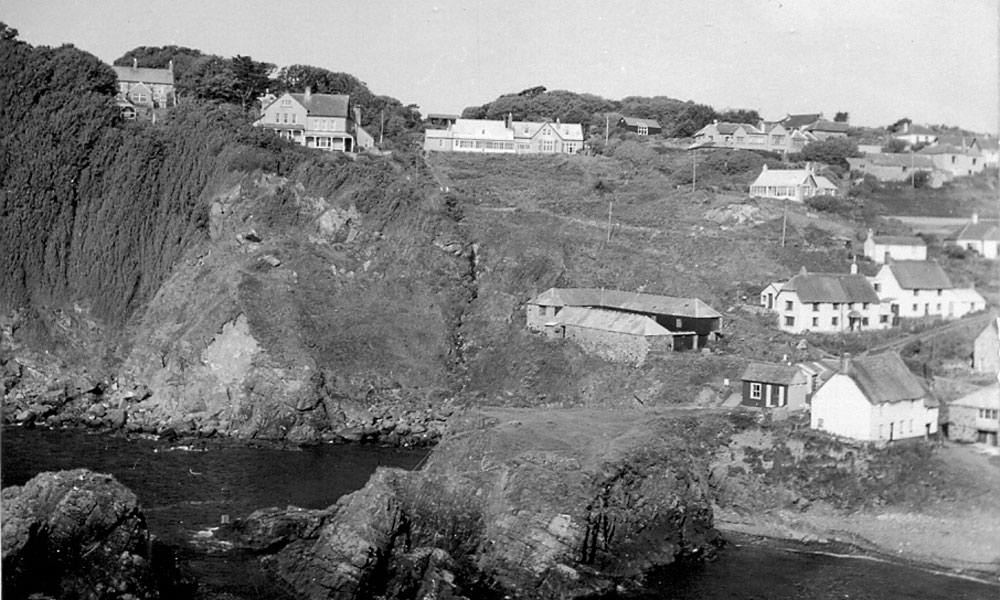 6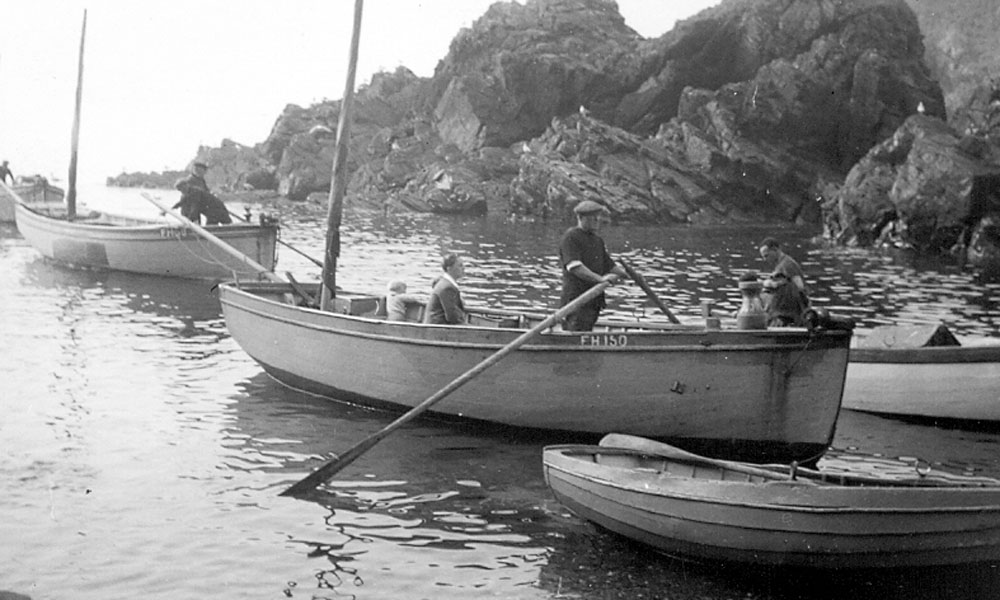 7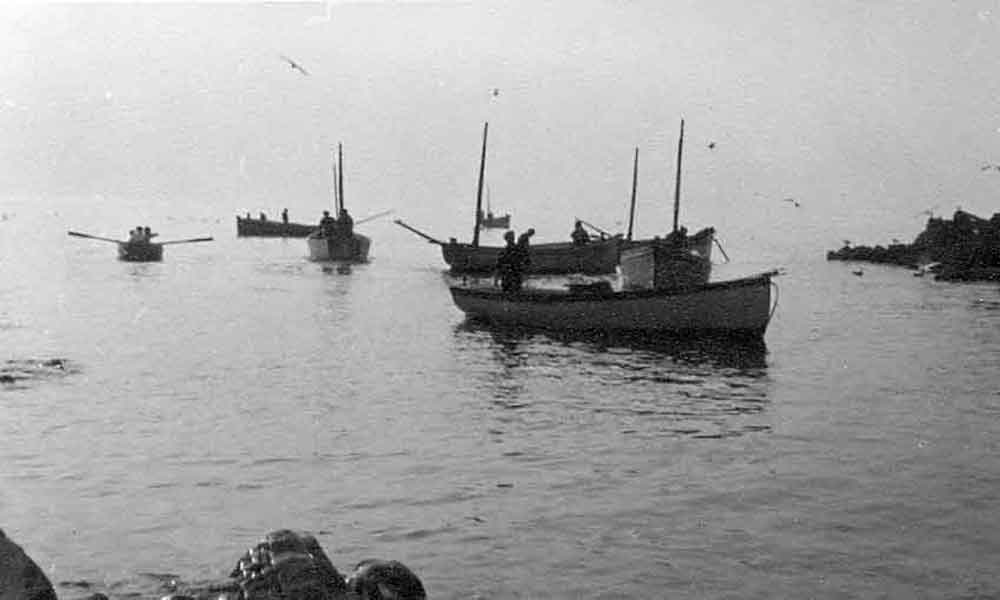 8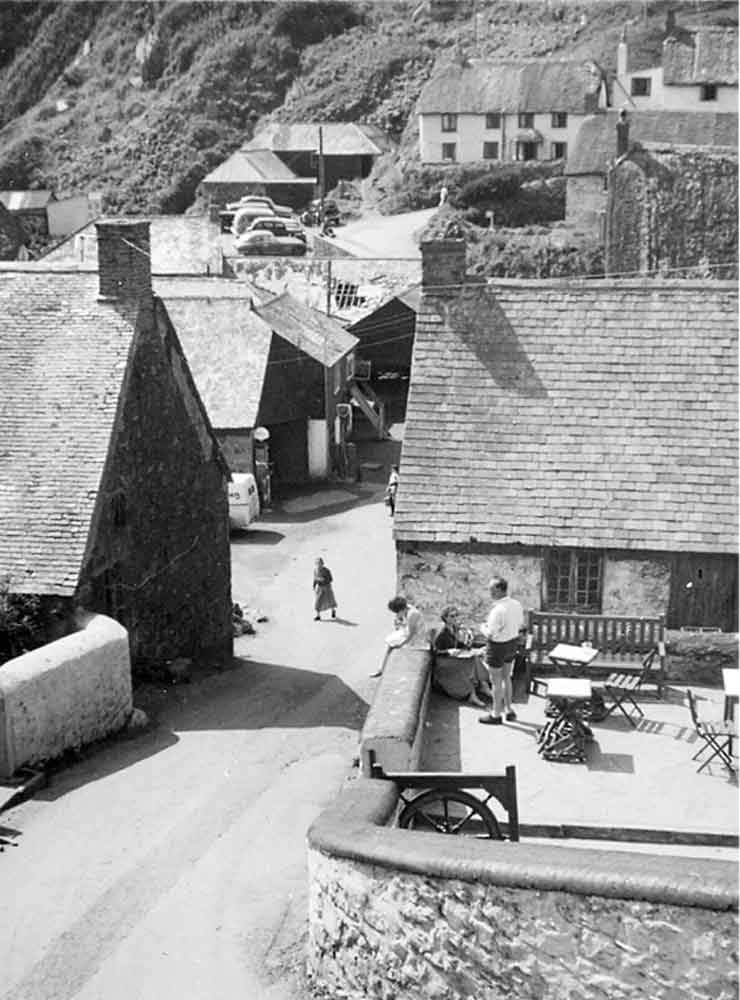 The Pub opposite Aunt Bessie's where

I believe the barman was also the shopkeeper and the Postman and good for Odd Jobs and everything else.

His name was Hartley Tripcony
10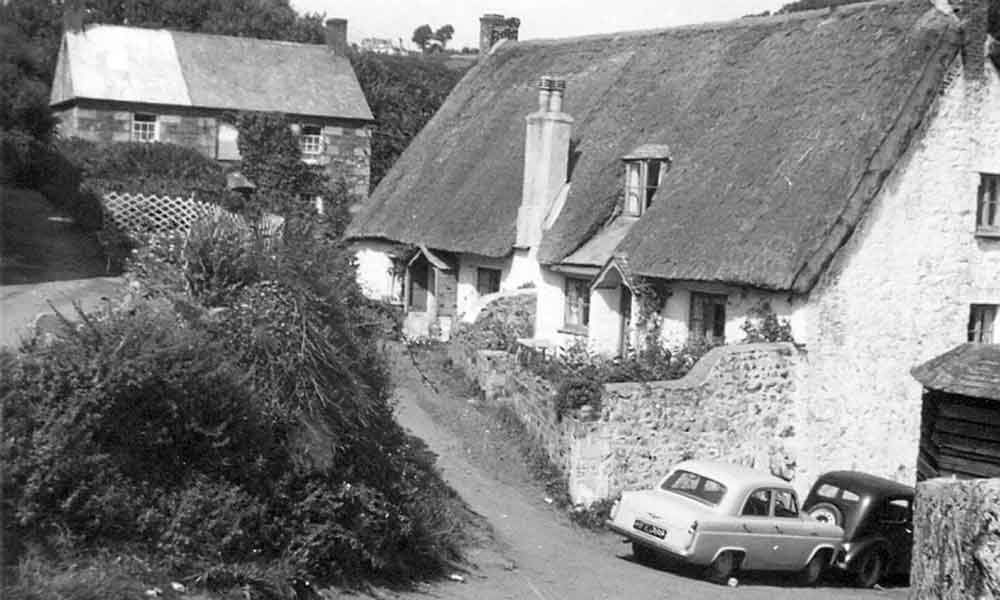 R
emember a cottage which may have been this one which belonged to Harriette Cohen.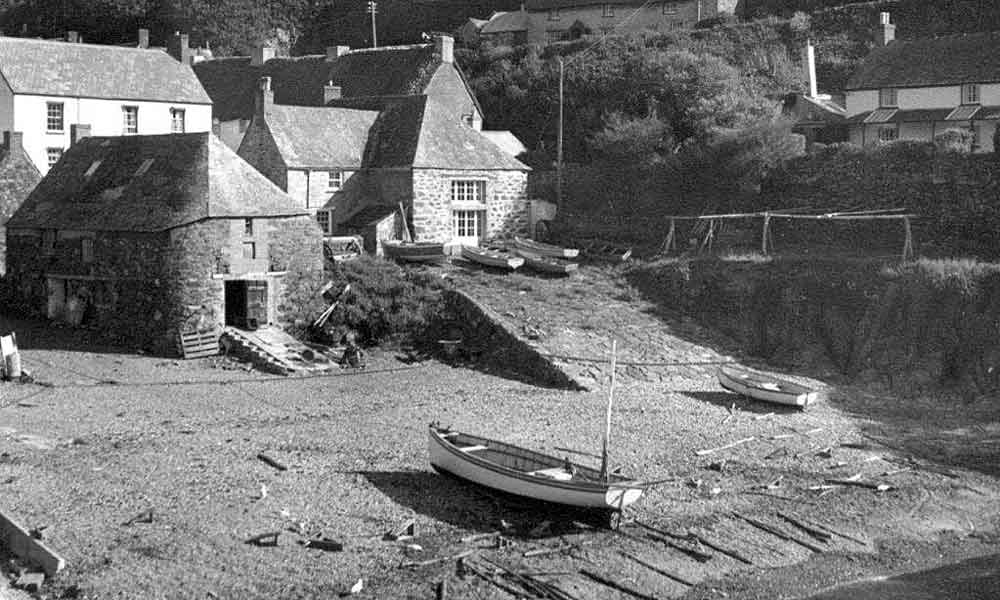 12
13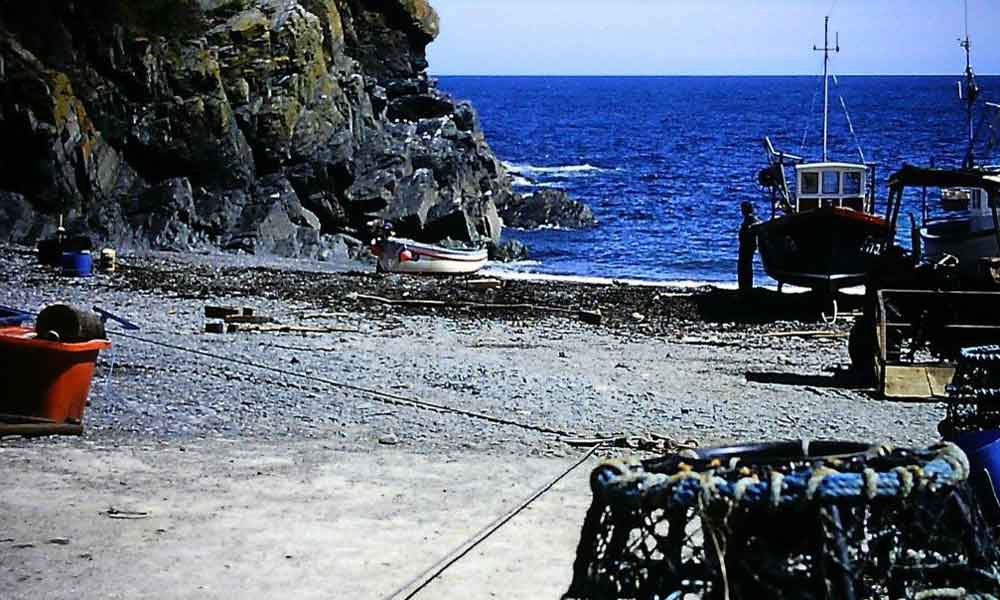 14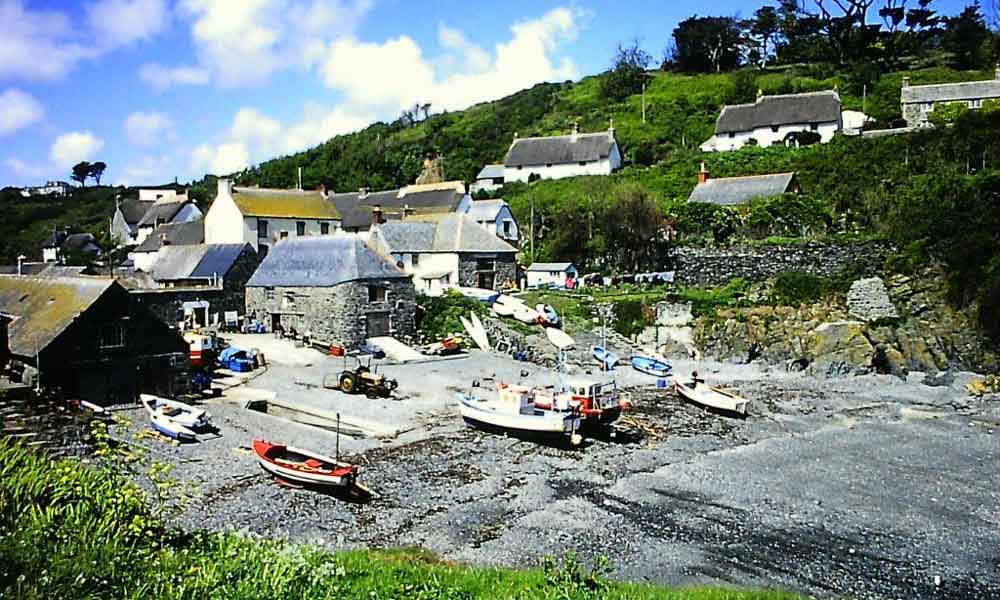 15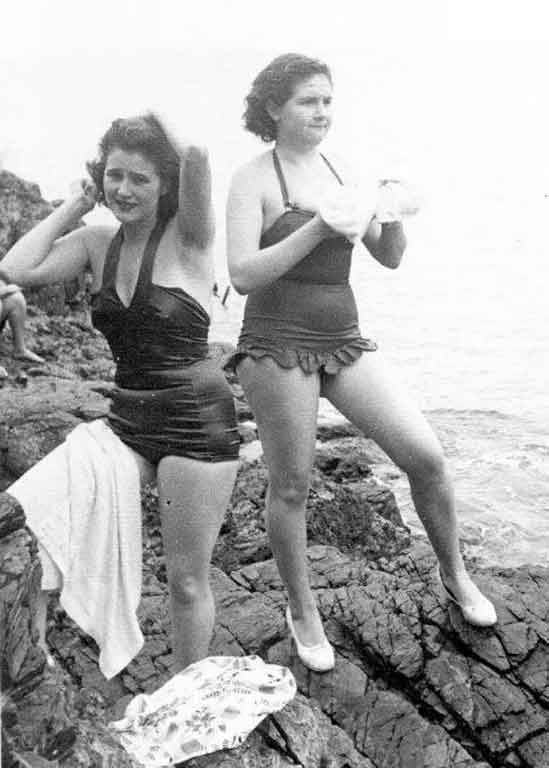 Eileen and Mavis. Mrs Roger's daughters. Brilliant swimmers.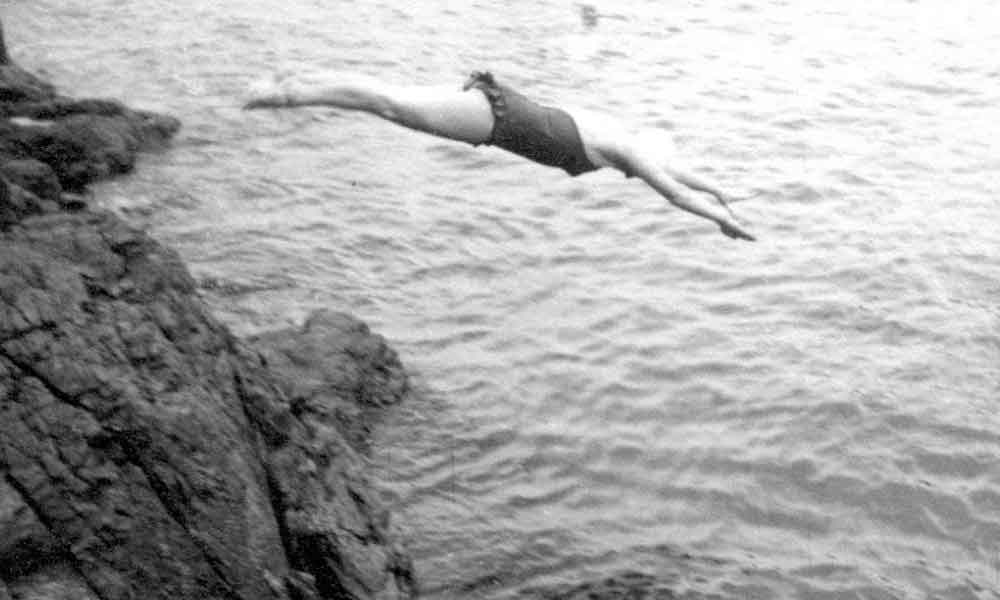 Mavis diving from the Todden.
18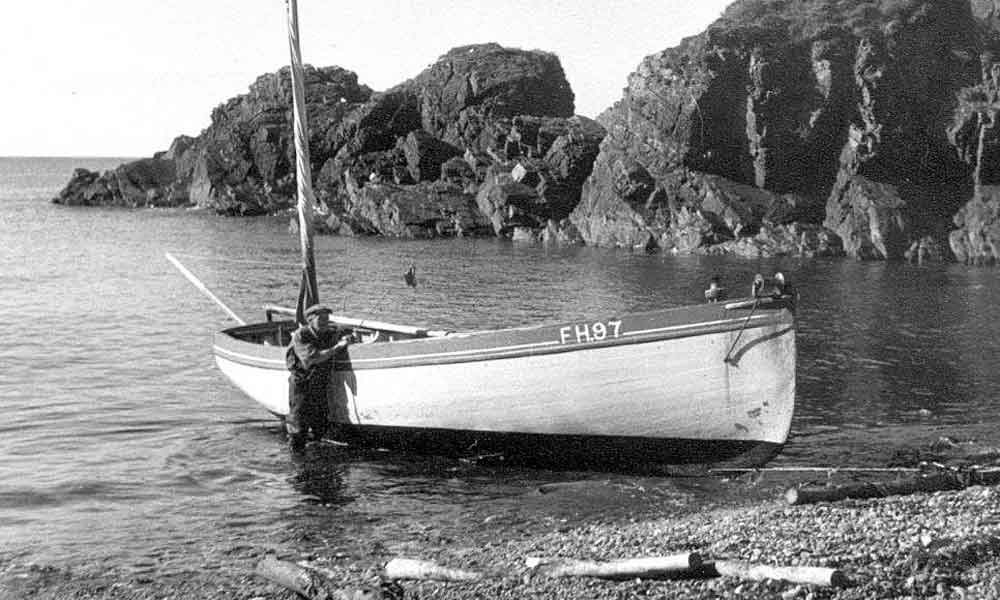 19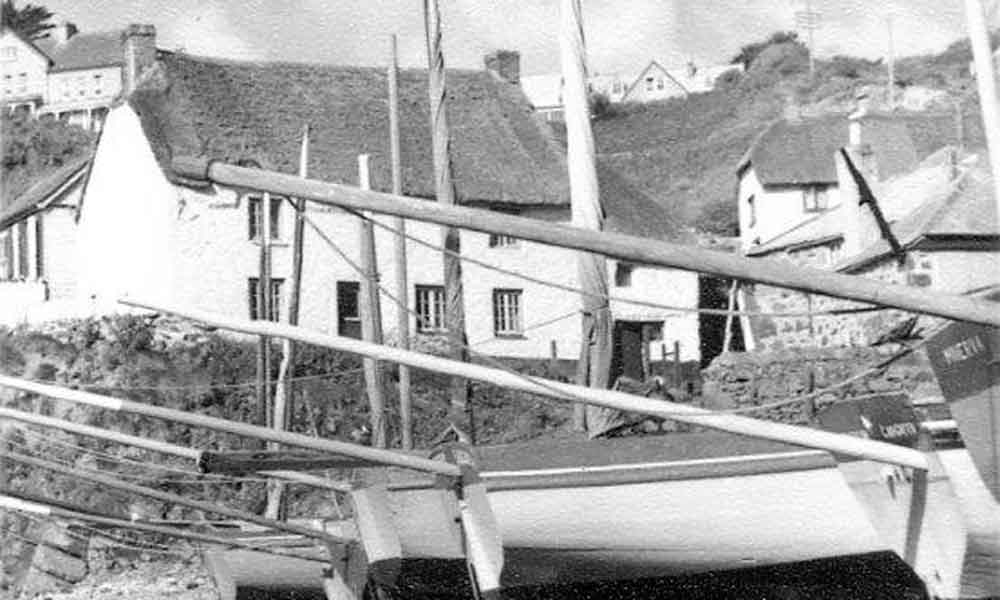 20
Walked a lot while staying in Cadgwith so left my car ( Borrowed from my Father, a pre-war

1937 Standard 9.) in here with a lot of other bits and pieces.
22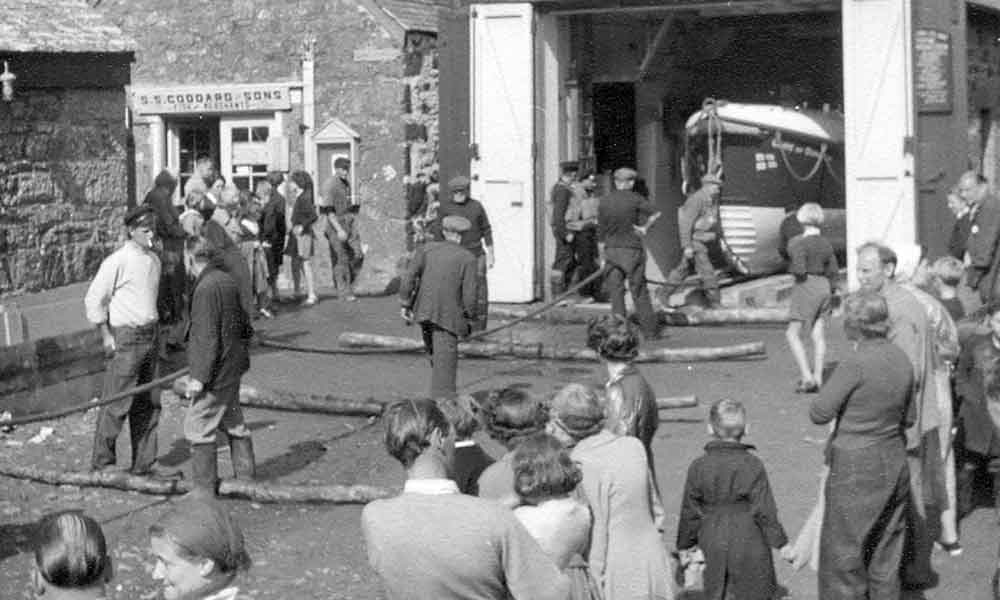 The involved job to space the log rollers for launching the Lifeboat.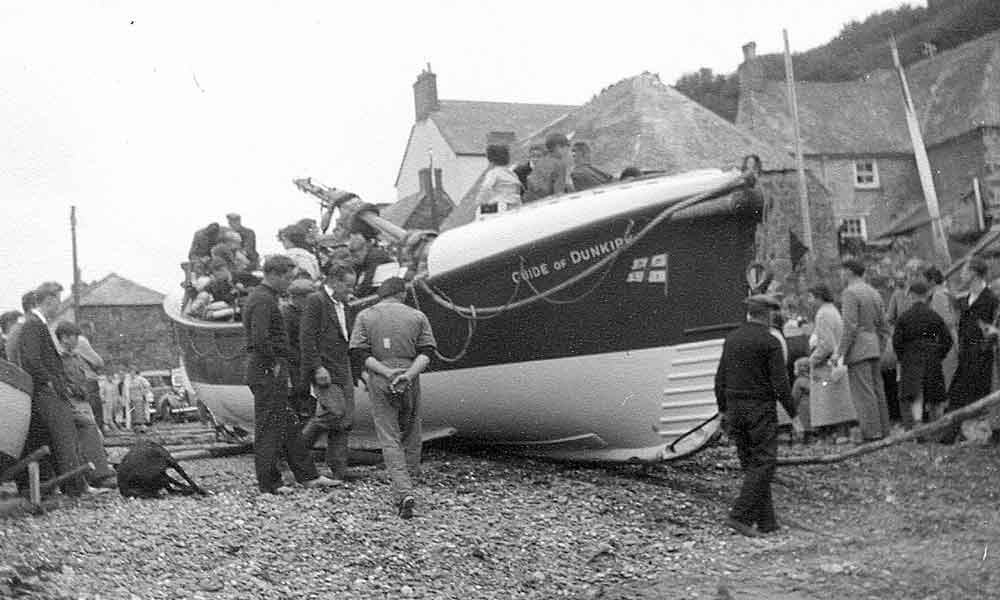 Nearly made it to the sea.
Mr and Mrs Rogers.

Staying with Mrs Rogers was to be spoilt by a wonderful cook and great hospitality.

Still remember the Lemon Meringue Pie, any left over would be left on the mantle piece in the bedroom for later consumption.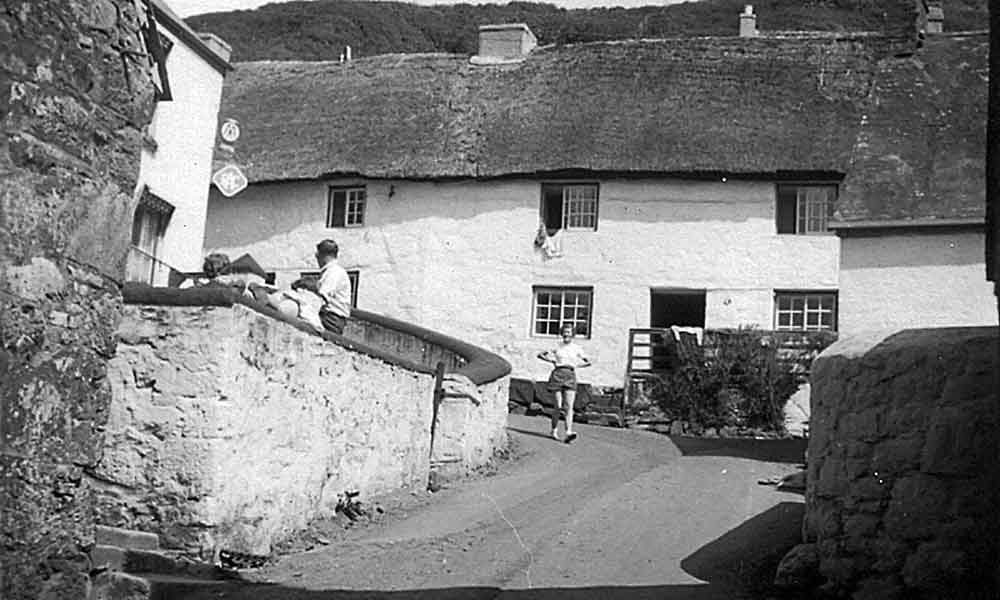 26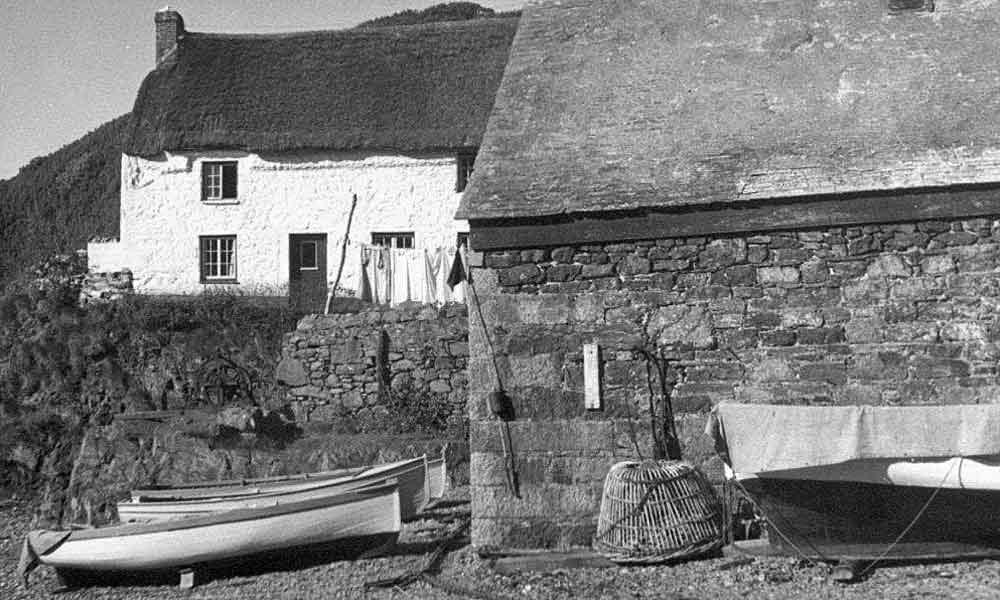 27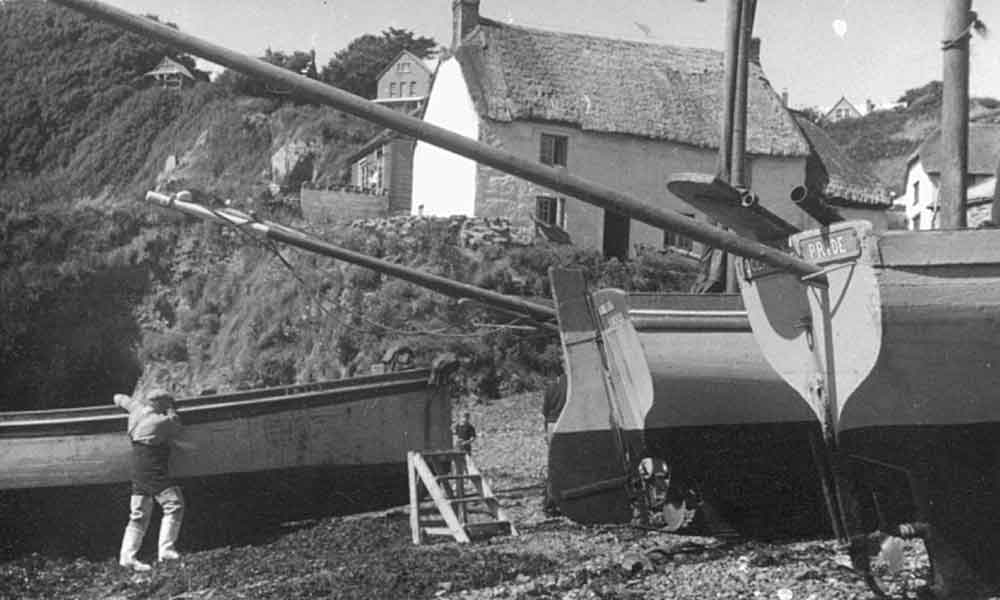 28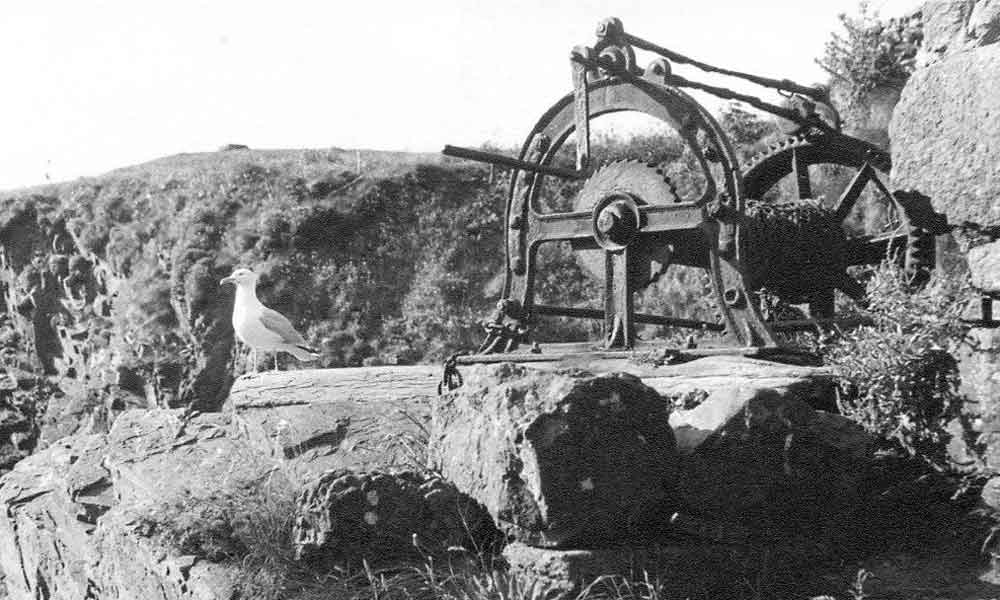 29